Candidate sourcing is a process that helps find the best talent to fit the advertised job of a company. It helps find the right candidate with relevant skills, qualifications, and interests to suit the job profile. It helps to choose the right candidate for current as well as planned open positions.
Candidate sourcing collects the required data about qualified candidates, such as names, titles, and job responsibilities. It is a recruiting responsibility and is, therefore, generally taken care of by the HR managers.
It helps in identifying active job seekers and passive job seekers. Both the active and the passive job seekers can be tracked through the sourcing job boards, social media platforms, and other types of networking.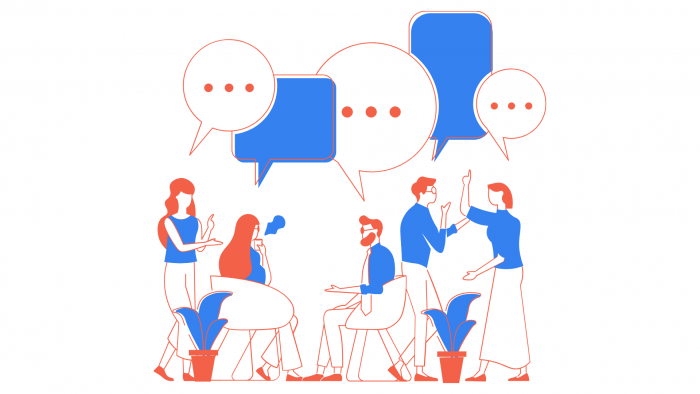 Top 15 Candidate Sourcing Tools for Hiring Top Talent in India (2021)
Candidate Sourcing Tools reduce the manual efforts of the recruiters by helping them in the process of recruitment. It allows recruiters to find, engage, and onboard candidates quickly. It also helps in creating a database for the candidates. Some examples are Naukri, Indeed, AngelList, etc.
Naukri
Naukri is a recruitment platform that provides services related to hiring to recruiters, placement agencies, and job seekers in India and abroad. It is simple to use and waives any complex paperwork, thereby saving time. It is free of cost for the job seekers but comes with a paid service for the recruiters and the recruiters. It offers two pricing models for the recruiters.
Job Ads: It is limited to advertising job vacancies and accepting incoming applicants at a three-month subscription at 4000 INR.
Resume Database Access (RESDEX): It helps access 7000 resumes and is priced at 83,000 INR for three months.
Indeed
Indeed is an employment website that provides a recruiting advertising network that helps companies find a suitable match for every hire. It is a platform that helps applicants find jobs in all fields. It is widely known and is currently used in 60 countries and 28 different languages. It is also the highest-traffic job website in the United States. The paid plan starts at $150 per month.
AngelList
It is a candidate sourcing tool that helps hiring managers connect with the right candidate instantly. By using this tool, one can easily find out the personal contact information of the candidate and efficiently manage all the data of all the potential candidates in one place. It also gave potential candidates access to details about the recruiters. The search features help to filter the best candidates before forwarding their applications for various job roles. It is a highly acknowledged tool with more than 3.2 million candidates associated with it. It is free for job seekers and comes with three plans for the companies. The Starter, which is free, includes posting jobs and managing candidates. The other packs start at a pricing of $199 per month.
Cutshort
With more than 3000 companies associated with it, Cutshort is a renowned sourcing tool. It helps to connect with top talent, engage with them, and close positions to execute the company's vision faster. This networking platform is popular because it uses Artificial Intelligence, gamification, and trusted networks to find the right professionals. It comes with a 100% free plan and paid plans which start around $ 50 a month.
IIM Jobs
IIM Jobs is the largest job portal for medium to senior management jobs in India. Though it is precisely for IIM graduates, it can also be accessed by any other job seeker. It offers the best jobs in Banking and Finance, Consulting, Research and Analytics, Sales and Marketing, HR, IT and Operations, Legal, and BPO. It offers free as well as paid services to job seekers. The Pro membership plan is a paid service and is provided to candidates to enhance their job search. The premium features are not accessible to the free members.
LinkedIn
LinkedIn is the world's largest professional networking system that allows job seekers to post CVs and employers to post jobs. LinkedIn offers individual personalization of the profile. A complete LinkedIn profile will summarize your professional experience to your connections, current and future employers, and recruiters. It makes it easy for an employer to search for the desired profile for a given job. The drawback is that it is impossible to know the salary expectation, career preference, and other details associated with the candidate. LinkedIn offers a basic free account and a Premium Account. The Premium account can also be tried for free.
Monster
It is a job website that is globally prominent. It has a vast number of job recruiters and seekers on its platform. It is used in more than 40 countries and has more than 200 million people registered on the forum. Monster India and Dish TV have partnered up to make job services accessible to TV viewers across all cities. Monster offers three plans:
A Starter subscription, which costs approximately $250 a month for one position.
A Standard subscription, which costs $449 per month for two positions.
A Premium subscription, which costs $999 per month for five positions.
Internshala
Internshala is a platform for internships, online training, and jobs for freshers. It is a web-based platform that helps students find internships in different organizations in India. It is a platform that allows recruiters to recruit students in a hassle-free way. The mission is to help students gain relevant skills and practical exposure through internships and online training. Currently, internships are posted for free, and INR 4999 is charged from the employers for posting a full-time job.
Glassdoor
Glassdoor is a website that provides a recruiting platform. It also offers job seekers information shared by its current and former employees, including job listings, a directory of company reviews, CEO approval ratings, salary reports, interview reviews and questions, benefits reviews, and office photos. It has more than 41 million users. It offers three plans:
The Lite package, which costs $219 per month for one job,
The Standard package, which costs $299 per month for three positions,
and the Pro package, which costs $599 per month for five positions.
Hirist
Hirist is a platform designed for finding the best job in Banking & Finance, Consulting, Research & Analytics, Sales & Marketing, HR, IT, and Operations. It is an exclusive job portal for finding candidates in the domain of IT. It is also for job seekers looking for jobs in Java, PHP, C++, etc. It offers free posting of a job to recruiters. However, it does offer paid plans.
Toptal
Toptal is a freelancing website that enables start-ups, businesses, and organizations to hire freelancers from a growing network of top talent globally. It is efficient in finding suitable talent, especially technical talent like programmers. Toptal doesn't charge for hiring a freelancer. However, they charge a small percent from the freelancers as commission.
Stack overflow
Stack overflow is a public platform known as a question and answer website on various topics for professional and interested programmers. It allows a user to rate the question like Reddit. It has a job section that helps developers to find further opportunities. Stack overflow also provides a platform for employers to promote their business, advertise their job vacancies, and source candidates. It has a vast number of registered users. It offers a free version for up to 50 users.
TimesJob
TimesJob is a platform that provides fantastic opportunities to help professionals like job seekers and job providers. It offers ratings and reviews, salary and skill benchmarking, interview tips, and job recommendations. It allows the users to display their work portfolios and samples for communicating with employers. It is free to use. However, it has a paid service called StepAhead that offers personalized services to recruiters and job seekers.
Simply Hired
Simply Hired is a job advertising and online recruitment mobile application. It gathers job postings from verified websites and shares them on Simply Hired for free. It offers employers the free service of posting jobs. However, they are charged to contact the candidates. It operates in 24 countries and is available in 20 different languages.
Instahyre
Instahyre is a platform that uses Artificial Intelligence to provide recruiters a filtered list of candidates using its premium databases. It has more than 10,000 companies associated with it. This includes Amazon, Uber, Myntra, etc. It offers a free plan where each employer can view six profiles per week, with a limit of 3 profiles per recruiter. However, there are other paid plans as well.