Growing businesses are financially not strong enough to invest large amounts of capital in ATS.
These businesses look for a platform where they can post jobs and recruit candidates efficiently. It also saves a considerable amount of time for the recruiters.
The free ATS contains all the essential details like resume handling, reporting, and recruiting candidates onboard.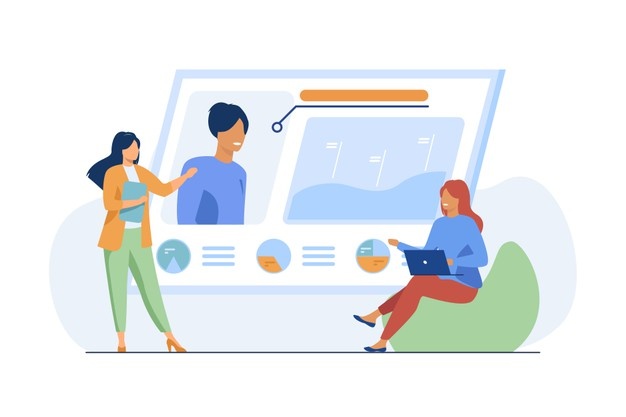 Pyjama HR
PyjamaHR is an applicant tracking system that provides an efficient hiring process and recruiting software. The single easy-to-use software helps track applications, promotes communication, creates a workflow, etc. It offers a wide range of filters, select and sort candidates. As of now, it is free of cost for some clients, but they haven't released their plans yet.
FreshTeam
FreshTeam is an Applicant Tracking System that simplifies the recruiting process and finds the best candidate. It helps in handling recruiting, onboarding, time off, and employee information in one place. It uses multiple channels such as a career site, job boards, social media channels, emails, etc., interview & hire superstars, to hire candidates. It offers a free trial and is priced at $75 per month.
Zoho Recruit
It is an easy-to-use applicant tracking system that helps to source, track and hire the best candidates. It helps task automation like sending emails, updating interview status, etc. It offers end-to-end hiring solutions for staffing agencies, corporate HRs, and temporary workforce. It provides a free trial period for 15 days which is limited to one job opening and does not include social media posting. It offers paid subscriptions as the Standard plan starts from $25 per month, followed by Professional and Enterprise edition. It does not provide a portal creation where people can post their resumes and contact information. Customer support is limited to five days a week.
BreezyHR
BreezyHR is a recruiting and applicant tracking system that helps to attract and hire employees at ease. It is designed to help recruiters and hiring managers by making the hiring process efficient. The resume management system of Breezyhr is highly regarded. The basic plan is free for all. The Startup, Growth, and Business plan are priced differently, starting from $143 per month. The automation is much more complicated than other HR software.
Smart Recruiters
Smart Recruiters is an ATS and recruiting platform for small businesses. The features include applicant tracking, marketing tools, and integrated hiring plans. Smart Recruiters simplify and bring huge hiring benefits to businesses. Smart Recruiters do not offer a free trial but offers a free version limited to 50 resumes, after which additional credits need to be purchased. It costs $10,000.00 a year.
Is a Free ATS The Right Choice for You?
Free ATS comes with several features, which include efficient job posting, gathering of resumes, and communicating with employees. This process allows the recruiter to save time and money. Although free ATS provides basic features to the recruiters that help them meet their needs, some premium features are missing in the free ATS. There are, however, limitations to free ATS, which include:
Limited job postings- Free ATS limits the number of job postings made at a time.
Resume storage- Free ATS limits the time for storing applicants' resumes in the searchable database that can be accessed by HR at any given time.
Social Media Functionality- It helps to aggregate and filter applications for the HR department. However, a free ATS cannot find candidates from their social media profiles such as LinkedIn.
Mobile compatibility- A free ATS does not provide all features in a mobile application.
Scalability- Free ATS is not preferable for a fast-growing business, and it is a good idea to invest in a paid ATS to handle a higher load of applications.
When such needs are not fulfilled, there is a need to switch to paid ATS. For a growing company, a paid ATS offers many features. In a paid ATS, there is no limitation on the posting of job vacancies. Apart from this, many other excellent features are available on a paid ATS like resume storage, easy management and tracking of incoming applicants, and keeping data organized and accessible to all your team members to review.